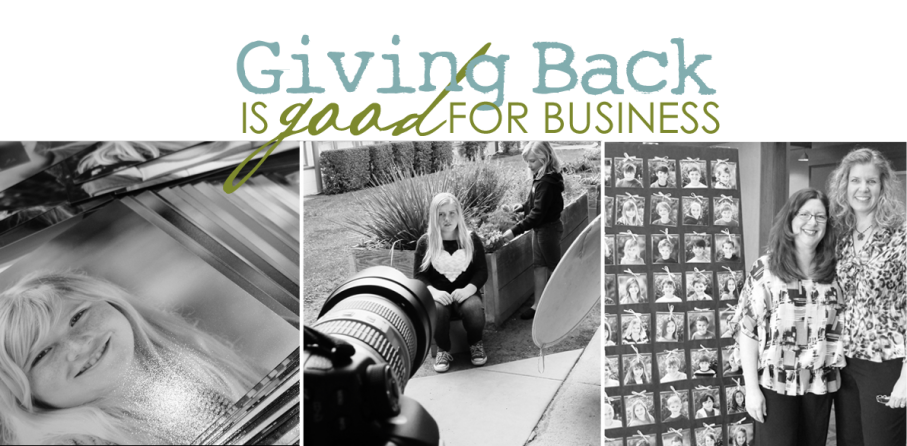 The Photographer's Guide to School Charity Donations
 Donate your photography to charity the right way and bring home the right clients for you.
With the Portrait Project Charity Kit you can:

Raise more money for your school than ever before

Build important relationships and exponentially increase your business visibility

Attract the right type of clients to build your business
Nothing's worse than the wrong type of donation offering – the kind that falls flat on the auction block, failing to raise the kind of money you envisioned. Or your donation is the target of bargain-hunters, making little money for the school and giving you the wrong client.
Or worse, you spend too much time and money on your donation, become overwhelmed and swear off charities forever.
As a photographer you have power to create images that tug on the hearts of the people attending the charity auction. Hearts that are tugged cause hands to pull out wallets and donate generously to the cause.
You can be a force for good and grow your business at the same time.
The 3 Keys to Successful Giving
Key #1 The Portrait Project Kit teaches smart giving. Through this system you can present schools the opportunity to dramatically increase their fundraising capacity. Whether your school needs classroom technology, better playground equipment or to fund a teacher's salary, the potential of the Portrait Project makes it a clear win for the school.
Parents and volunteers love the Portrait Project. 
The photo project was not only a huge success but something that I LOVED being a part of. Every step of the process was amazing.
Hollie Monroe | Sequoia Elementary Parent Volunteer
$5,000 raised the first year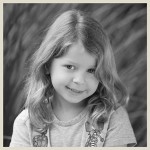 Key #2 Once the Portrait Project is off the ground, hundreds of families will be exposed to you and your photography. The Portrait Project Charity Kit shows you how to take the goodwill and trust earned and turn it into a business building opportunity. There's no hard sell involved and you don't have to give people deals just to win them as a client.
Instead, the right people — clients willing to pay you what you're worth — will seek you out. The system taught in the Portrait Project Charity Kit will make sure they don't slip away.
I tell all my friends of all the items I've ever purchased at the Spring Gala, your portrait package was by far my favorite! I walk by them every day and still love them. You do fantastic work!
Matt Luttropp
Pleasant Hill Elementary Parent and Client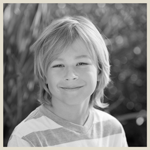 Matt not only loves his portraits, but he encouraged his friends to bid on me in the Charity Auction. His friends have become my wonderful clients.
Key #3 The Portrait Project Charity Kit is just that – a Kit! It's packed to overflowing with everything you need to pull off a project of this scale. The 56 page book describes every detail of the Portrait Project – with real life examples of the project in action and assignments to help you get started.
The Kit comes with 15 files so you can easily pitch the idea to the PTA, market the Project to parents and smoothly run your picture taking day. Each file comes in a customizable format (MS Word, Excel and Photoshop) so you can add your logo and photography, as well as customize the information to fit the charity event. All these files will remove the headache of having to recreate the wheel.
Laura's charitable marketing program has everything you need to launch a campaign. Raise money for your charity and make money as a business: win/win!
Lori Nordstrom
Professional Photographer and PPA Certified Business Consultant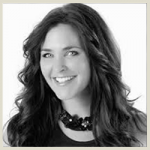 ---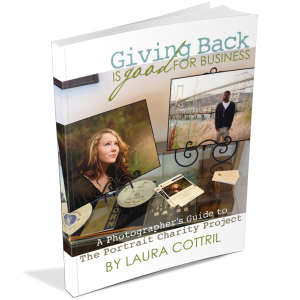 Included in the Kit:
56 pages of step-by-step instruction for creating your own Portrait Project
Bring HUGE fundraising potential to a school or charity auction
15 customizable documents (.doc, .xls, .psd)
Grow your business through trust and respect not a hard sell
Clients seeking YOU out to book their portraits
90-day money-back guarantee
Purchase your kit HERE!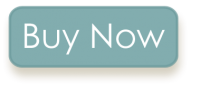 ---

I've Made All the Mistakes–So You Won't
The first year I donated photography to a school fundraising auction was a disappointment. Instead of the euphoria that comes when a good cause is funded, I was served a piece of humble pie.
After the auctioneer finished her sing-songy pitch of my large portrait package I heard nothing but crickets – all because I'd failed to find the right match-up of my skills to the needs of the crowd.
Undaunted, I invented the Portrait Project to touch the parents' hearts and encourage their donations.
The next year gala attendees were greeted with a field of beautifully packaged 5×5" black and white portraits. Excitement filled the air as parents searched for their child's portrait and gushed over the other students' photos.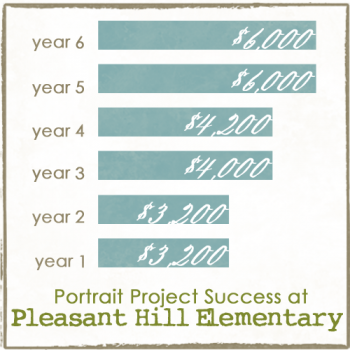 That night we sold 80% of the portraits and raised $3,200 for the school. Because parents go home with a meaningful keepsake, the enthusiasm for our fundraiser grows stronger every year. They can't wait to add the next portrait to their collection every year.
In 9 years we've raised approximately $60,000 for local schools! We're raising the percentage of sales and increasing the number of families participating.

Learn the Formula that Builds Success
As photographers it's natural to want to give your time and skills to a cause you love. You crave results that keep parents talking and fundraising-chairs dying to have you back next year.
But you hesitate because you don't know where to start. Or maybe you've tasted the bitterness of a flopped donation.
Often, the only thing lacking is the right plan. Once that's in place:
You can raise tremendous amounts of money for a school.
You can rally supportive volunteers around the project.
You can create valuable relationships with future clients.
You can avoid the pain of bargain hunters at the auction.
You can connect with qualified clients.
You can use the slow season to fill your calendar with new clients.
Other schools will beg you to expand the project.
Laura has created a wonderfully useful marketing tool that helps both the charity and photographer build a relationship, while helping those in need. I wished I had known about it before I went to the effort of learning by trail and error.
Mimika Cooney
Photographer, Business Inspiration and Education Expert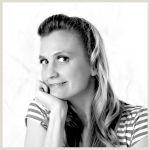 The Better Kind of Advertising
To build a sustainable business you need to know where your next client is coming from, but large marketing campaigns are costly and have varied and even unpredictable results. You can throw lots of cash around trying to build name recognition but people rarely call a photographer they don't know.
The Portrait Project builds a word-of-mouth referral program at very low out-of-pocket expense. There is real magic in the relationships you build as you put the Portrait Project into place. The wild success of the fundraiser translates into enthusiasm for your photography and key players in the school and community become your word-of-mouth marketing team.
After seven years and nearly 1000 photos taken, the Portrait Project has proven to be a much valued tradition in our school.  Not only does the project drive ticket sales to our school auction, it breathes excitement and enthusiasm into the event itself. Laura's professionalism and talent bring credibility to the project which is evident in the loyalty of returning families year after year. The homes of our school community are now adorned with the historical images captured in the hundreds of portraits she's taken of the children's faces. Over the years, the Portrait Project has consistently brought in at least ten percent of the auction total, becoming the largest single fundraiser of the event. Our Education Foundation really counts on this project now as a marketing tool and morale booster in their fundraising efforts and the families look forward to their reward that has become a time capsule of their children's elementary school years. It's a fantastic Project and I'm proud to have been a participant in its development.
Debbie Shess | Pleasant Hill Elementary | Auction Chair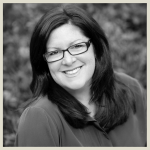 The Portrait Project will build that kind of strong praise for your business too! Giving your time and talent forges strong relationships that translate into solid referrals.
In addition to building my reputation, my auction chair gives me free advertising and prime exposure to auction attendees. People know and trust me and my photography schedule is filled with clients who find me through the Portrait Project.
Success is More Than Great Photography
The Portrait Project Charity Kit gives you everything you need to generate huge donations at your fundraiser.
This step-by-step guide walks you though the entire process. From finding allies on the fundraising committee — to taking the portraits — to what to do on the night of the fundraiser…you won't be caught without a plan.
Gone are the headaches and stress that accompany large-scale projects. Even as success grows the scope of the work, you'll sail through with confidence and the organization needed to create a winning event.
In the Portrait Project Charity Kit You Get:
A detailed guide to building the project from the ground up (it's 34 pages of actionable items)
Helpful real-life examples and applications
Fully customizable marketing templates to advertise the Portrait Project and your business (posters, flyers, program ads, etc.)
7 easy-to-follow assignments that walk you through the project and help you execute it
Pitch-sheet and FAQ guide so you can sell the idea to the event committee
Customizable information guides for engaging parent volunteers, teachers and administrators
The best sources for affordable and quality materials
How-to instructions with detailed pictures for building a portrait display
Tips and tricks to streamline the workflow
Time and money saving tips for editing and printing
How to drive up the bidding price on portrait packages
Timeline of steps to keep you stress-free and enjoying the process
Photographers using my system are repeating the success and growing their business.
This is a great concept and worth the money to save time in templates and presentation of ideas. You save us a lot of time and work! Love your heart to share with others!
Jen Lebo | Jen Lebo Photography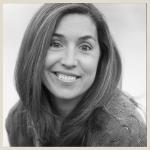 The cool thing is, you don't even need a high-income area to make this project work. Parents everywhere want quality pictures of their children. The Portrait Project Charity Kit can work in any area.
We had a great event! Even in a depressed location, the whole event made $17,000 and the portrait project brought in $3,000. I got a few new clients from the event itself, but even more important, I gained the contract for their softball team photos. This is the foot in the door I was hoping for and now I'm looking to get their school photo contract next.
Jacquie Van Trichelt | J Van Photography | $3,000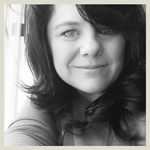 How Does it Grow My Business?
Giving from your heart opens doors and increases visibility for your business.
Showing up year after year builds loyalty among the participants
Parents go home with your "business card" and proudly display it rather than shove it in a drawer
You'll weed out bargain hunters and attract the right clients for your business
You'll become "their" photographer – top of mind when they are ready for portraits
The portraits are beautiful. I'm sad that my 'wall of Laura' ended this year. I have 6 years of gorgeous photos that you have taken of Gracie and Matt. I love every one of them."
Eileen Guichard | Pleasant Hill Elementary | parent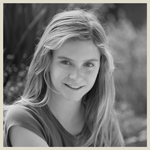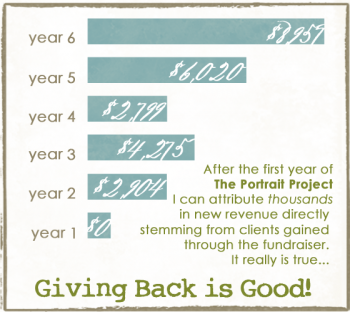 When the time is right, they will come to you for their portrait needs. My first year I had a few added sales, but last year I can directly attribute $9,000 in sales to my giving to just one school. Now that I'm adding more schools, that number will only grow!
Guarantee
In seven years this system has never failed me. Year after year I continue to raise more money with more efficiency. I've expanded to two additional schools and I have the most new, qualified clients I've ever had feeding my pipeline for the rest of the year!
If you are not fully satisfied for any reason, just let me know within 90 days. I'll refund your money, no questions asked.
Start Making Your Connections
No matter what time of year it is, PTA's are always brainstorming ways to raise more money for the school. The list of needs is long. Start making your connections with the fundraising planners. But don't start until you have your plan ready to go.
---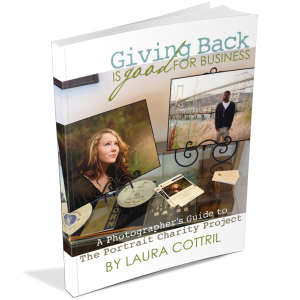 For your investment you will receive:
56 pages of step-by-step instruction for creating your own Portrait Project
HUGE fundraising potential for your school or charity auction
15 customizable documents (.doc, .xls, .psd)
Tools to grow your business through trust and respect, not a hard sell
Action packed kit filled with guidance, tools and templates to easily earn your investment back quickly
90-day money-back guarantee
If you are hesitating on making this investment, I want to share with you that you can make your money back with the first fifteen charity portraits sold!
That's right, FIFTEEN charity portraits is all it takes to pay for this kit! 
$147 FOR THIS ALL-INCLUSIVE KIT!
 (A total deal considering the wealth of information, templates and helpful hints)

---

Years of experience have shown me the value and magic of this School Kit.
It really is true, Giving Back IS Good for Business!
To order your kit just click the button below: